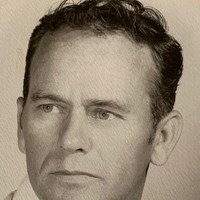 Russell Lowell Jenkins
March 11, 1931 - March 22, 2020

Russell Lowell Jenkins, age 89, passed away on March 22, 2020, peacefully at home in Greenwood, IN. Russell was born on March 11, 1931 in Rushville, IN to the late Nathaniel and Ada (Hutson) Jenkins. He married Donna Mae Keith on October 26, 1953 and then Sharon Hurley on
September 6, 1996.
Russell served in the United States Army from 1950-53 and was a Korean War Veteran. During his life he worked in the building trades with his father and built pole barns. Later, he worked and retired from Perfect Circle Corporation in Rushville and Syracuse, IN. He enjoyed all his grandchildren and loved carpenter work, camping, playing cards and dice and watching old western movies.
Russell is survived by his sons, Russell S. Jenkins and his wife Linda of Rushville, Terry A. Jenkins of Rushville, Charles R. Jenkins and his wife Gina of Rushville, David A. Jenkins and his wife Rhonda of Pikeville, TN; daughter, Lori A. (Jenkins) Ledford of Greenwood; sister, Mary Smith of Connersville. Russell also leaves behind seven grandchildren and seven great grandchildren along with several nieces and nephews.
In addition to his parents, Russell was preceded in death by his second wife, Sharon Hurley; brothers, John F. Jenkins, Bobby E. Jenkins Sr. and a great granddaughter.