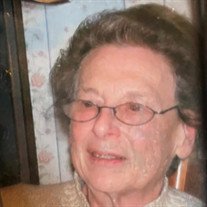 Peggy Proffitt
10/15/1939 - 2/7/2021

Peggy Proffitt, 81 of Rushville, passed away on February 7, 2021 in Morristown. She was born on October 15, 1939 in Lewisville, IN to the late Clarence and Flonnie (Jasper) Wesley. Peggy was a 1955 graduate of Lewisville High School. Peggy married Robert Proffitt on July 7, 1970 and he preceded her in death on July 4, 1990. She worked for many years at the Durbin Hotel until they closed and then started working at Trane and retired. Peggy attended Main Street Christian Church. She enjoyed walks in the park, trips to Las Vegas, crossword puzzles, playing cards, and gardening. Peggy loved hosting large family dinners.
Peggy is survived by her son, Darrell Smith of Rushville; daughter, Chelly (Greg) Maple of Rushville; step-daughter, Debbie Hornsby of Rush County; brother, Rex (Elizabeth) Wesley of KY and sister, Betty Youst of New Castle. She will also be missed by her grandchildren, Audrey (Gregory) May, Josh(companion, Kelli Decker) Hornsby and Brandon (Paige) Hornsby; 7 great-grandchildren.
Peggy is preceded in death by her husband, Robert Proffitt; grandson, Scott Maple; brother, Ronnie Wesley.
Private services will be held at Moster Mortuary. Burial will be held in Rushville East Hill Cemetery. Memorial Contributions may be made out to Alzheimer's Association or to Main Street Christian Church.