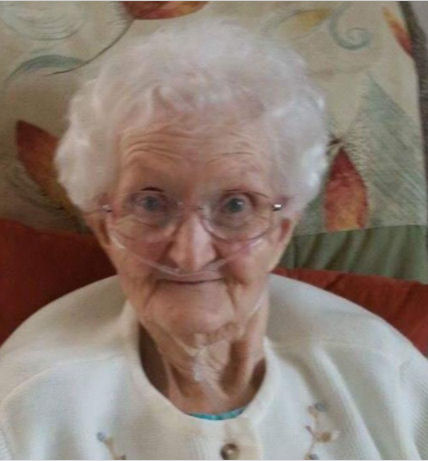 Mary Glenn Robertson
May 17, 1930 - December 7, 2020
Mary Glenn Robertson 90, a lifelong Rushville resident, passed away on December 7, 2020 in Rushville. She was born May 17, 1930 in Rushville to Benjamin & Florence (Hatfield) McCarty. Mary married Charles Glenn on May 26, 1945 and he preceded her in death on August 1, 1970. She married Cecil Robertson on February 2, 1972 and he preceded her in death on December 25, 1981.
She was a waitress many years at Wilhelm's Restaurant. She attended the First Southern Baptist Church in Rushville many years. She enjoyed doing embroidery work, crocheting, working puzzle books, fishing and playing an occasional slot machine!
She is survived by her sons; Mark (Mary Jo) Glenn of Dugger, David (Deborah) Glenn of Greenwood, her daughters; Brenda Sue (Gary) Siler of Rushville, Jo Ann Newbold of Rushville and Catherine (Rob) Lane of Southport, her brothers; John (Oneta) McCarty of Iowa, Charles (Jan) McCarty of AZ and William McCarty of Rushville, her sisters; Phyllis & Deloris Frazier both of Rushville, Blanche "Bonnie" Glover of Idaho and Charlotte Stevens of Rushville, 18 grandchildren, several great & great-great grandchildren survive. Mary was preceded in death by her parents, husbands, sisters, Lou Ella Foster, Sheila Cross, Noreta & Virginia McCarty, stillborn brother, Philip McCarty and grandchildren, Noelle & James Glenn.
Services will be held at 1 PM Thursday, December 10,2020 in Moster Mortuary, Rushville with David Glenn presiding. Friends are welcome to visit the family from 11 AM until time of service on Thursday. Burial will be in Rushville's East Hill Cemetery.
Memorial contributions may be made to Our Hospice or to the American Cancer Society.