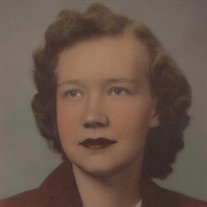 Mary Jo Reno
March 5, 1932 - February 10, 2020
Mary Jo Reno, 87 of Rushville, passed away on February 10, 2020 at her home in Rushville. She was born on March 5, 1932 in Morristown, IN to the late William Joseph and Ruth (Hargrove) Lee. Mary was a 1950 graduate of Morristown High School. She married Delbert W. Reno on April 4, 1956 and he preceded her in death on April 30, 2001. Mary worked at Trane Corporation for over 20 years in machinery. She enjoyed spending time with her grandchildren and family.
Mary is survived by her sons, Tim Reno of Indianapolis and Dennis (Linda) Reno of Andersonville; daughters, Becky Price of Rushville and Sandy (Shawn) Simpson of Camby; sister-in-law, Zona Lee. She will be missed by her 6 grandchildren, Stacie Smiley, Megan Reno, Emily (Zach) Tuttle, Brittani Reno, Madison Bernard, Jared Reno and one step granddaughter, Amy Price; one great-grandchild, Harper Jo Tuttle; three step-great
grandchildren, Aaron Fish, Nicolas Dunaway and Olivia Dunaway. Mary is preceded in death by her parents, brothers, George E. Lee, Thomas Lee, Bill Lee, and Bob Lee; sisters, Marjorie Mathews, Betty Newkirk, Caroline Lee, Bonnie Berry; sonin-law, John Price.