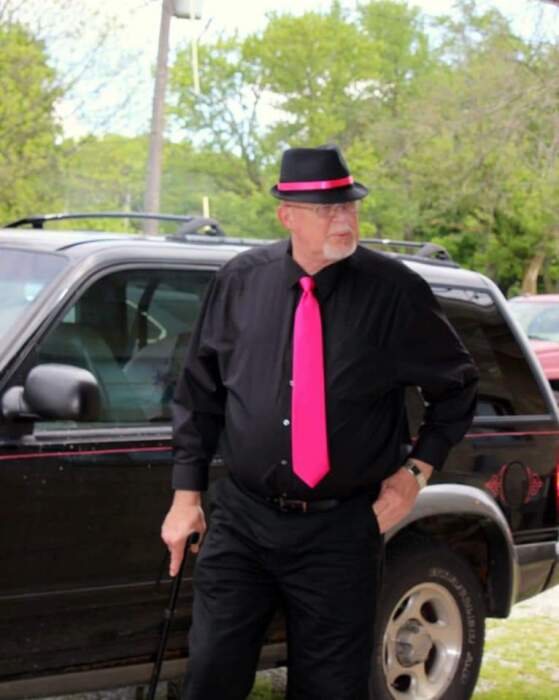 James L. Cress Sr.
1951 ~ 2021 (age 69)

SFC James "Jim" Luther Cress Sr., 69, of Rushville, passed away on February 9, 2021 at the VA Hospital in Indianapolis.
Born on March 8, 1951 in Rushville, Jim was the son of the late Jesse and Margaret Cress. He married Tammie Cress on September 16, 1984 and she survives.
Jim served in the US Army from 1971 until 2000. While enlisted, Jim served in the Vietnam War as a supply sergeant. Jim was also a member of the Army Reserve and served as an Army Reserve recruiter.
Jim devoted his life to providing for his family. He was always very family-oriented and enjoyed spending time with and spoiling his grandbabies. In his free time, he loved riding motorcycles.
Left to cherish Jim's memory are three sons James (companion Lesley) Jr. of Gwynville, Brian (wife Crystal) of Greensburg, Adrian (companion Courtney) of Rushville; three daughters Sandy (husband Charles) Simpson of Connersville, and Shannon (companion Kris) Cress, and Ashlee (husband Edward) Miller, both of Rushville. Jim is also survived by five brothers Jesse (wife Carla) and Jeff (wife Mickie) both of Columbia City, and John (wife Joan), Jerry (wife Maryann), and Joe (companion Susan), all of Bicknell.
Also missing Jim are his grandchildren Brooklynn, Nevaeh, Austin, Shayna, Alec, Quinton, Alyssa, Avyanna, Nevaehlynn, Emma, and Landon; and great grandson Ashton.
In addition to his parents, Jim was preceded in death by a sister.
A Celebration of Life with Military Honors will be 1 PM Tuesday, Feb. 16, 2021 at Todd Funeral Centre & Crematory in Rushville with Rev. Ted Hagel. Friends may call from 11 AM until the time of the service. Burial will follow at Rushville's East Hill Cemetery.
Please light a candle and share a memory or condolence with the family online at www.ToddFuneralHome.com