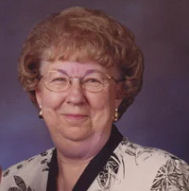 Deloris Ging
February 18, 1933 - March 16, 2021
Deloris Ging, 88, a life long Rush County area resident, passed away March 16, 2021 in Rushville. She was born February 18, 1933 in Shelbyville to Hubert & Frances (Meiers) Peck. Deloris was a 1951 graduate of Waldron High School. She married Robert Ging on May 31, 1952 and he preceded her in death on March 20, 2004.
Deloris was a member of Blue Ridge Christian Church during her early life. After marrying Bob, she became a member of the Ben Davis Creek Christian Church. She was a member of the Gingham Gals Home Ec Club, the Stitching Sisters Sewing Guild & was a founding member of the Heart & Hand Quilt Guild.
She is survived by her children, Kareta (Mike) Wagner, Yolanda Miller, Kimber (Kathy) Ging, Tina Meek and Ivan Ging all of Rush County, her brother, Jim (Connie) Peck of Enterprise, AL, her grandchildren, Brian (Maggie) Cameron, Joshua (Lane) Wall, Callie (Stephen) Fillenwarth, Phil (Tai Morrell) Kuhn, Anthony (Liz) Meek, Kara Ging, Kirby (Trevor) McDonald, Kory Ging, Cole (Chelsea) Ging & Skip (Liz) Ging, 11 great grandchildren and several nieces and nephews also survive. She was preceded in death by her parents, husband and son-in-law, Dennis Miller.
Services will be held at 10 AM Saturday, March 20, 2021 in Moster Mortuary, Rushville with Howard Bullard presiding. Friends are welcome to visit the family from 4-8 PM Friday, March 19 in Moster Mortuary. Burial will be in the Rushville East Hill Cemetery.
Memorial contributions may be made to the Ben Davis Creek Christian Church.