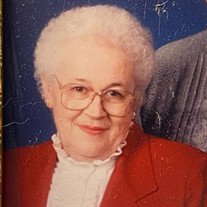 Betty Jean Shelton
December 25, 1930 - March 17, 2020
Betty Jean Shelton, 89, of Rushville, passed away March 17, 2020 in Rushville. She was born December 25, 1930 in Shelbyville, IN to the late Howard and Mabel (Theobald)
Binford. Betty was a 1949 graduate of Shelbyville High School. She married Jack Shelton on May 4, 1956 and he preceded her in death on August 7, 2011. Betty worked as a sales associate for JC Penney in Shelbyville ma ny years. She worked at the Rushville Walmart from 1988 until 2010. She was a gifted seamstress. She was a member of the Gold-Wing Road Riders Association. Betty is survived by her daughter, Missy (Richard) Be ll of Rushville, her sons, Jeffrey Shelton (companion Edie Evans) of Rushville, Kimble "Bubba" (Karen) Shelton of Mays, Gregory (Julie) Shelton of Rushville and Douglas (Melinda) Shelton of Connersville, step
brothers, Glenn (Dorothy) Hodson of Seymour and Ted Hodson of Shelbyville, a sister, Phyllis Smith of Trafalgar, 12 grandchildren, 7 great grandchildren and 3 great-great
grandchildren. Betty was prec eded in death by her parents and husband.